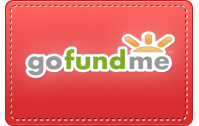 "Listen to the DJ" is a direct command. "Listen to the DJ" is also a Media platform for DJ's, Independent Artists / Musicians & Entertainment News. The DJ is the respected Curator of the Music Industry & Urban Culture. DJ's are at the helm of the thriving Hip Hop, Reggae & Pop Music Genres. According to Hip Hop music industry standards the DJ dictates & delegates what's hot or not. Recording Artists make records & the DJ breaks them.
Without the DJ's support or stamp of approval the record most likely will not succeed. There are a few key ingredients to successfully breaking a record: The DJ, Marketing, Promotional dollars & musical content. Follow us on our journey while we document our travels filming, interviewing, photographing DJ's, Recording Artists & Listeners across the Globe. Without the DJ, there would be no party or Hip Hop!
As we know it takes hundreds to thousands of dollars to market and promote any business. We here at Listentothedj.com strive to be in the forefront of the industry showcasing major Artists & giving special attention to the unsigned independent Artist.
We would like to continue providing a platform for DJ's, Artist's & Musicians at nominal rate but it costs to stay relevant in these changing times. We try to attend as many Conferences as possible (that is within our budgets) to obtain the most current and up to date knowledge of the music business so we can offer the best possible services to our clients, listeners and viewers.
We are looking for supporters & sponsors to help us reach our goal of $5000. Your support will go towards website maintenance, publicists, marketing & promotions. Your donations are needed to ensure that we can continue to provide this service invaluable service in our community. In loving service & gratitude peace & blessings.