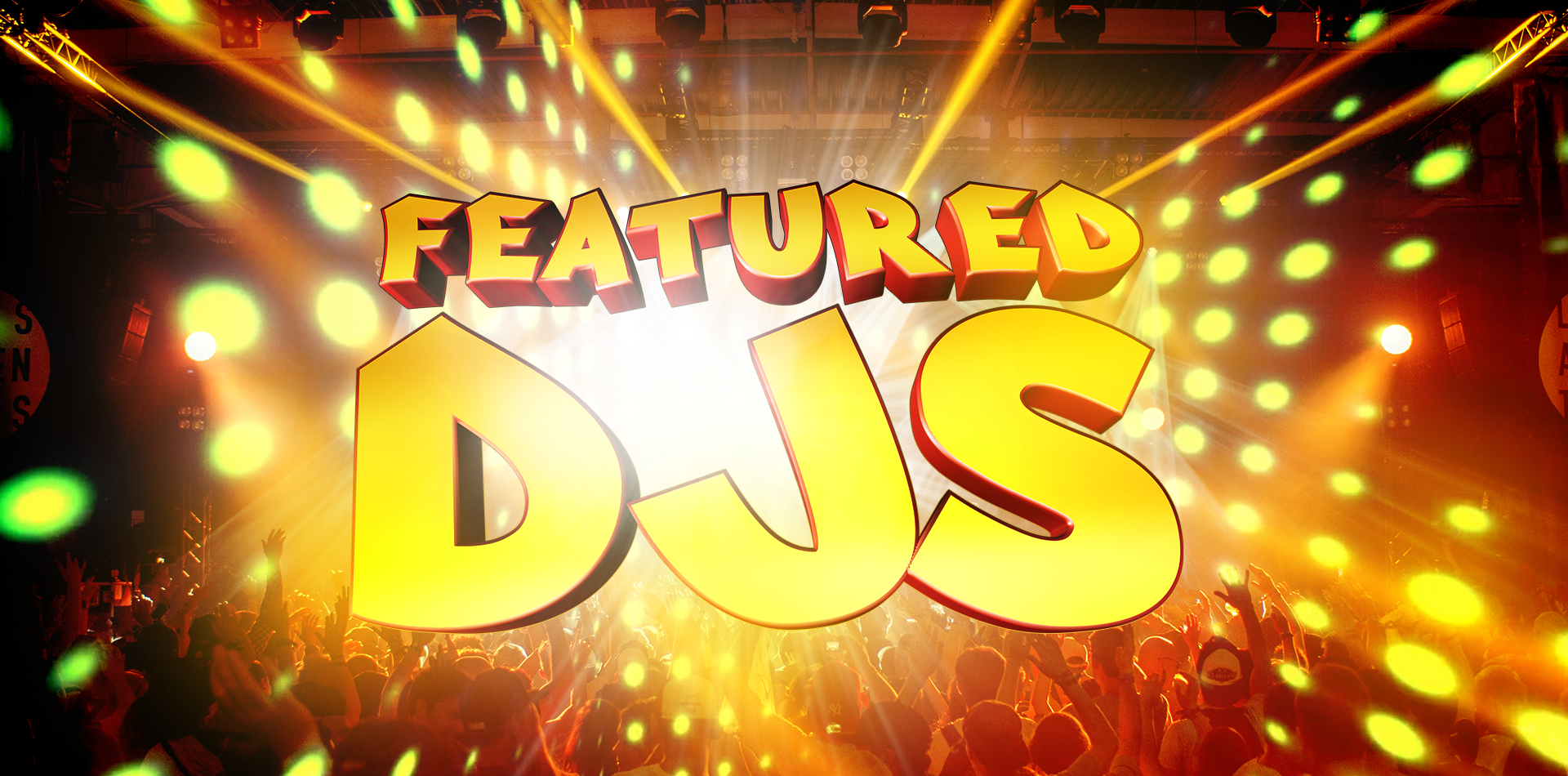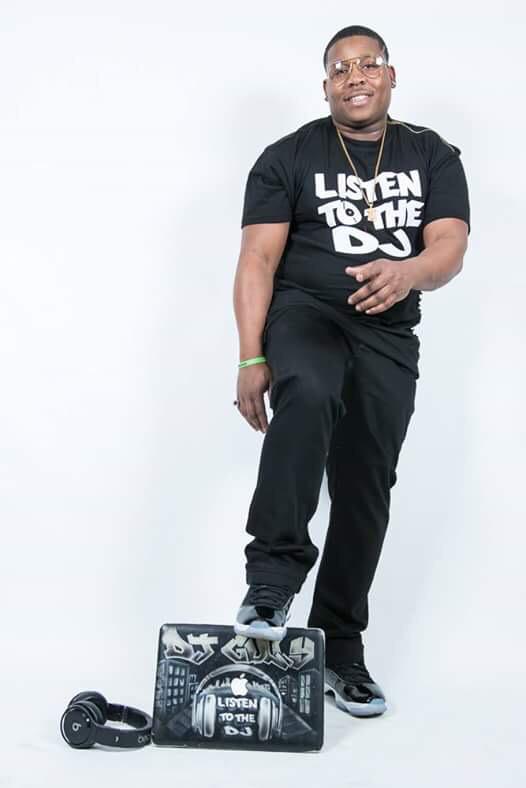 Bio
Mike "DJ Gully" Jones is a multi-faceted entertainer / DJ based out of the West Indian populated East Flatbush / Brownsville (90's) section of Brooklyn, New York. The word "Gully" in Jamaican terminology can be a urban impoverished area. A Gully can be defined as a trench, ravine or small valley. A fellow Jamaican DJ named DJ Gully for his fearlessness of playing any genre of music to showcase his musical versatility.
As a youth, Gully naturally took an interest in DJ'ing due to having a front row seat to his uncles and cousins selectin' on their sound systems, college radio shows, and mobile DJ gigs in NYC, NJ, and PA. Under the tutelage of DJ Chainsaw, DJ DRM, and a few other DJ friends and family it didn't take long for Gully to learn the fundamentals of DJ'ing (cuttin'/scratchin'/ blendin') selectin' and juggling due to his knack for being a sponge and a quick learner! He over payed his dues by carrying, stringing and setting up heavy DJ equipment for many events in the Tri-State Area in the late 1990's.
DJ Gully spent many hours practicing his new passion and making personal mix CDs for friends and family. He looked forward to the opportunity to obtain "on the job" training live at events to gain instant feedback from the audience. Gully took a special interest in Dancehall Reggae and became known as a specialist in the sub-genre. Gully would play tunes recorded well before his time, surprising elders with his insight of knowing what, when & how to play the hits of their heyday!
Gully would also gain toastin'/mc'ing experience while selectin' on Hype Zone, Island Superia and Demolition Sounds respectively. It was a natural progression for him due to his talkative, confident, and assertive personality. It also helps that he has the ability to be quick witted and think fast on his feet. So much so, that many encouraged him to try his hand at stand-up comedy!
DJ Gully's dedication would eventually lead him to spread his wings to DJ many events such as but not limited to:
MC & SC Events, Ski Trips, Community Block Parties, Weddings, Baby Showers, Birthday Celebrations, Funeral Re-passes, Boxing Events, Fashions Shows, Artist Showcases, Corporate Events, Holiday Parties, Boat Rides, Celebrity Bike & Car Washes and much more!
Highlights
Official DJ for Soca Artist Mr Legz
Radio Personality /DJ on Taboo Talk Radio Program (NY,NY)
Radio Personality / DJ on Triple 9HD Radio (Bklyn, NY)
Radio Personality / DJ on WorldHypeRadio.com (Stroudsburg, PA)
DJ / Host /Producer on Caribbean Video Hitz (Brooklyn, NY)
Resident DJ at Ice Lounge (E. Stroudsburg, PA)
Resident DJ at Damon's (Stroudsburg, PA)
Resident DJ at Red Room (Stroudsburg, PA)
Resident DJ at Brooklyn Sports Bar & Lounge (Wilkes Barre, PA)
Resident DJ at Vivid Lounge & Cafe (Brooklyn, NY)
Resident DJ at Foot Prints Cafe (Brooklyn ,NY)
Resident DJ at Lorri's Bikini Lounge (Brooklyn, NY)
DJ for G.A.S. Last Saturday at Club Secrets (Delaware Water Gap, PA)
TJ Graham (Former Buffalo Bills WR) Skills Challenge Charity Event (NC)
North State Law Enforcement Officers Association Banquet (Raleigh, NC)
Featured DJ at Casino Night in Puerto Plata, DR
Featured DJ in West Indian Day Parade (Brooklyn, NY)
Featured DJ in Miami Carnival (Miami, FL)
Featured DJ at event in Kingston, Jamaica
Artist Showcase at Bad Boy Studios (NY, NY)
Dirty Ridaz MC in House DJ
Square Biz MC in House DJ
DJ at Myrtle Beach Bike Week Events (Myrtle Beach, SC)
Actor (BMS Baby Mama Surveillance Agent) in Hoodboogas Movie
Talents
Event Planner & Night Club Promoter-Annual Green & White Affair & etc
Dancer-Dancehall Reggae, Line Dance & etc
Comedian & Caribbean Impersonator-Comedy Entertainment
Recording Artist-Dancehall Reggae & Hip Hop
Master Electrician-Commercial & Residential electric needs
As we all know playing music for large audiences for a limited amount of time can be very challenging for DJs. The main objective is to satisfy everyone's musical taste, motivate the crowd and fulfill requests. DJ Gully completes these tasks with ease while showcasing his talent, skills, professionalism, and crafty way of blending genres. Whether it's Hip Hop, RnB, Reggae, Reggaeton, Soca, Salsa, Merengue, Bachata, Afro Beats, Kompa, Punjabi, Club, House, Techno, Jersey Club, Baltimore Club, EDM, Pop, Rock, Alternative, Country, Blues, Jazz, Old School, Funk, Soul, Disco, Freestyle & or Hits from the 50's,60's, 70's, 80's, 90's Gully is liable to showcase his extensive collection! DJ Gully performs with dedication and passion for every gig. If there's an event where there are patrons sitting down he would stop the tunes and inform everyone he will not play another song until everyone gets up out their seat! If he plays a line dance song that the audience is not familiar with or if they seem unorganized, he will jump on the dance floor and guide them through the dance routine himself!
Mr. Listen to the DJ
In 2013 Business Partner DJ Chainsaw (LJ) founded a Digital Media Platform & Apparel Company called "Listen to the DJ" that features Artists, DJs & Musicians. The primary focus of the entity was to promote, add value to emerging and established artists, network with fellow DJs, interview musicians, and provide media coverage for festivals, concerts, movie premieres & etc.
Chain, needing a board member that fit the criteria for the new venture contacted DJ Gully. He then briefed him on the dynamics and goals of the brand. Gully accepted the position and the two formed a partnership. They brainstormed on how to rebrand themselves due to the over saturated DJ market. This led Chain and Gully on a mission to make an impact & contribution within the DJ Business and DJ Culture worldwide. Chain being a visionary & having expertise in street marketing and promotion from his Def Jam Rep days had some exclusive "Listen to the DJ" t-shirts made. He gave DJ Gully some shirts and advised him to wear the shirts everywhere he went. Chain's marketing tactic worked; it was a chain reaction! Everywhere Gully went people referred him as "Mr. Listen to the DJ"
Mission Statement
"Listen to the DJ" is a direct command. "Listen to the DJ" is also a media platform for Artists, DJ's, Musicians & Entertainment News.
The DJ is the respected taste maker of the Music Industry & Urban Culture. DJ's are at the helm of the thriving EDM, Hip Hop, Reggae & Pop music genres. According to Hip Hop Music Industry Standards the DJ dictates and delegates what's hot or not.
Recording Artists make records and we break them. Without the DJ's support or stamp of approval the record most likely will not succeed. There are a few key ingredients to successfully breaking a record in our opinion: The DJ, Marketing, Promotional Dollars & Musical Content.
Follow us on our journey while we document our travels filming, interviewing, photographing DJ's, Recording Artists & Listeners across the Globe. We also provide music & product reviews. Don't forget without the DJ, there would be no party or Hip Hop so "Listen to the DJ"!
listentothedj.com
twitter.com/djgully1
instagram.com/djgully
soundcloud.com/1djgully