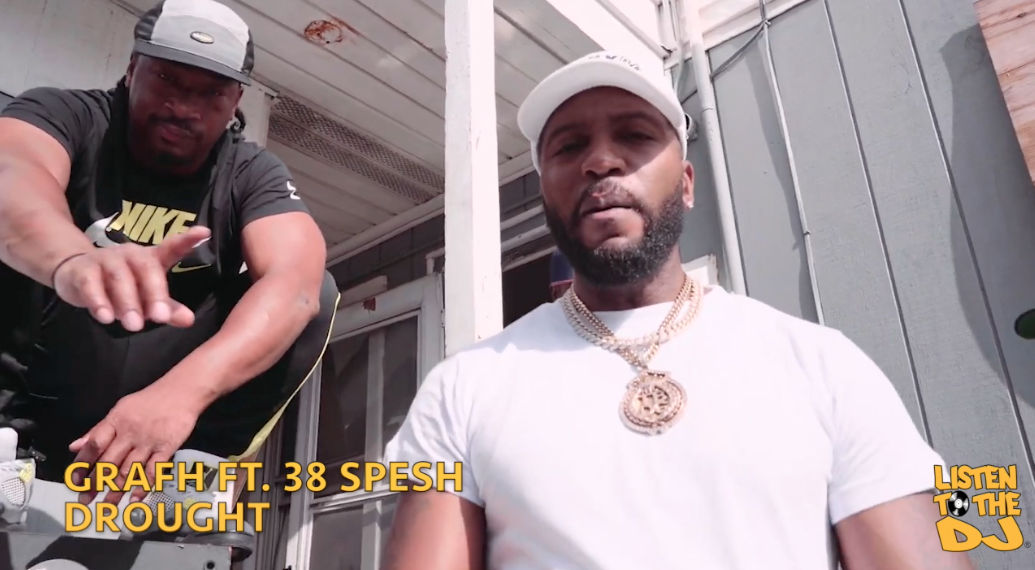 Hey Listeners,
Queens, New York Hip Hop Artist Grafh Drops 3rd visual off his Good Energy Project titled "Drought" Featuring 38 Spesh
Produced by DJ Analyze
Available for download & stream on all platforms!
#listentothedj
Grafh, born Philip Bernard, hails from Jamaica, Queens, New York.  He made a name for himself on the mixtape circuit, where he garnered early support from influential mix-show DJ's in New York. His skill, charisma, honesty, and determination of the major labels. Even in the early stages of his career Grafh was being herald ad the "Black Eminem" Although he's remains independent, Grafh has had record deal with Sony, Rocafella Records, and most recently Phase One (Sony Red) who distributed Grafh's debut album "Pain Killers: Reloaded" album with features from Wiz Khalifa, Bun B, Jadakiss, Sheek Louch, Styles P, Jarren Benton and many more.
The Support Grafh and his music receives is overwhelming – both among fans and industry associates. He has been praised by his peers, including Drake, Raekwon, Bun B, Jim Jones, Busta Rhymes, Waka Flocka, and many others. Grafh was surprised, however, when Shai LaBeouf said he was "really, really, really good" in a late-night TV interview with Carson Daly. This sense of appreciation has motivated Grafh to stay true to his fans while touring and releasing new music online via his official website GrafhOnline.com. He will always stay true to his craft, keep real lyrics and real hip hop in forefront.
After embarking on tour with Royce Da 5'9, joining the cast of Love & Hip Hop New York and launching a clothing line that he creatively directs and called Dxpe Nyc, Grafh continues to take things to new heights. As 2020 approaches, Grafh is working on his new project, "The Oracle III" with Dj Green Lantern along with a tour that will circle the nation. Stay tuned as this renaissance man's career may just lead him to the big screen.
"Listen to the DJ" Media platform for DJ's, Artists, Apparel, Interviews, News, Reviews & Playlists. The DJ is the respected Taste maker of the Music Industry & Urban Culture. DJ's are at the helm of the thriving EDM, Hip Hop, Reggae & Pop Music Genres.