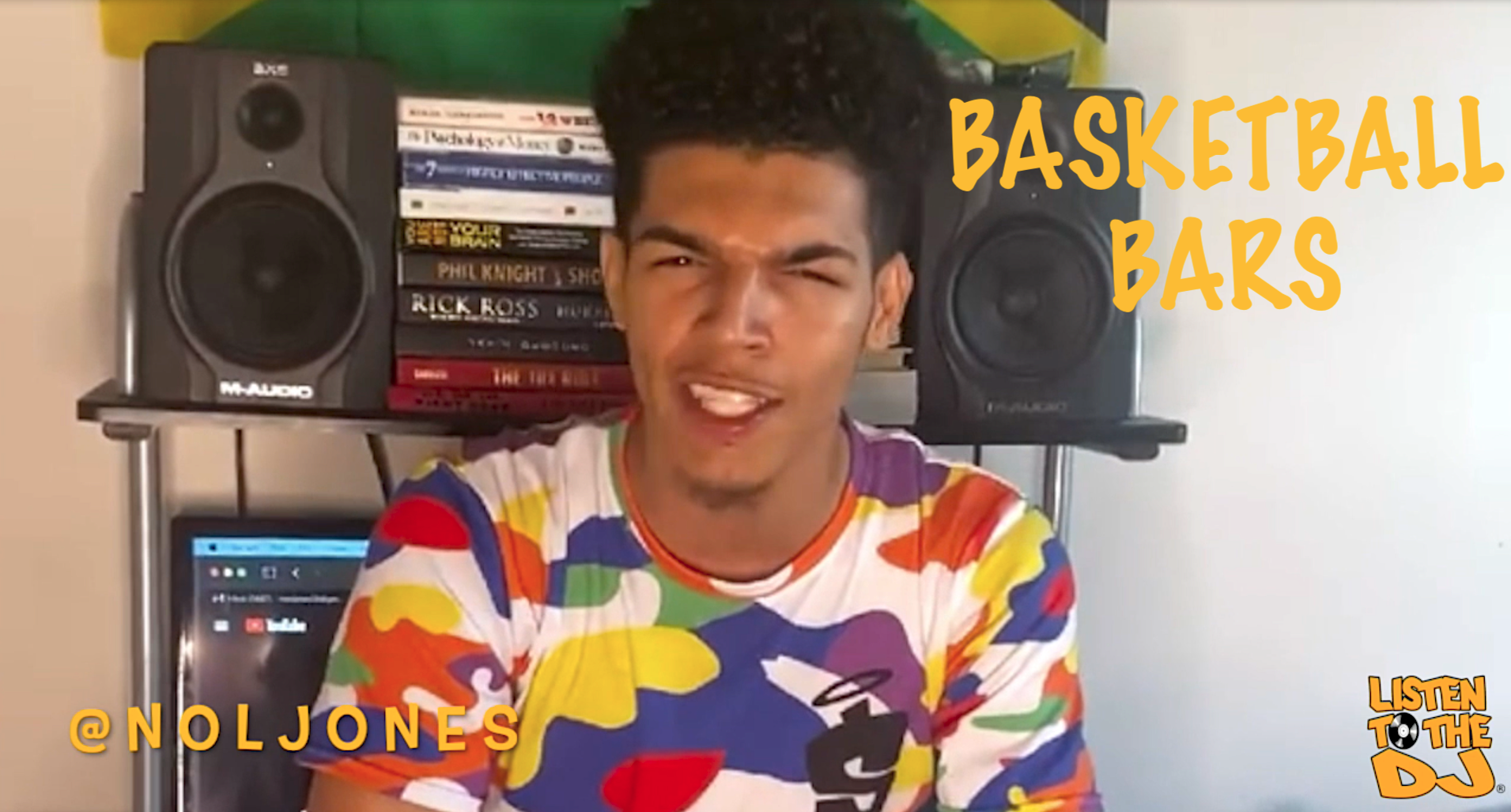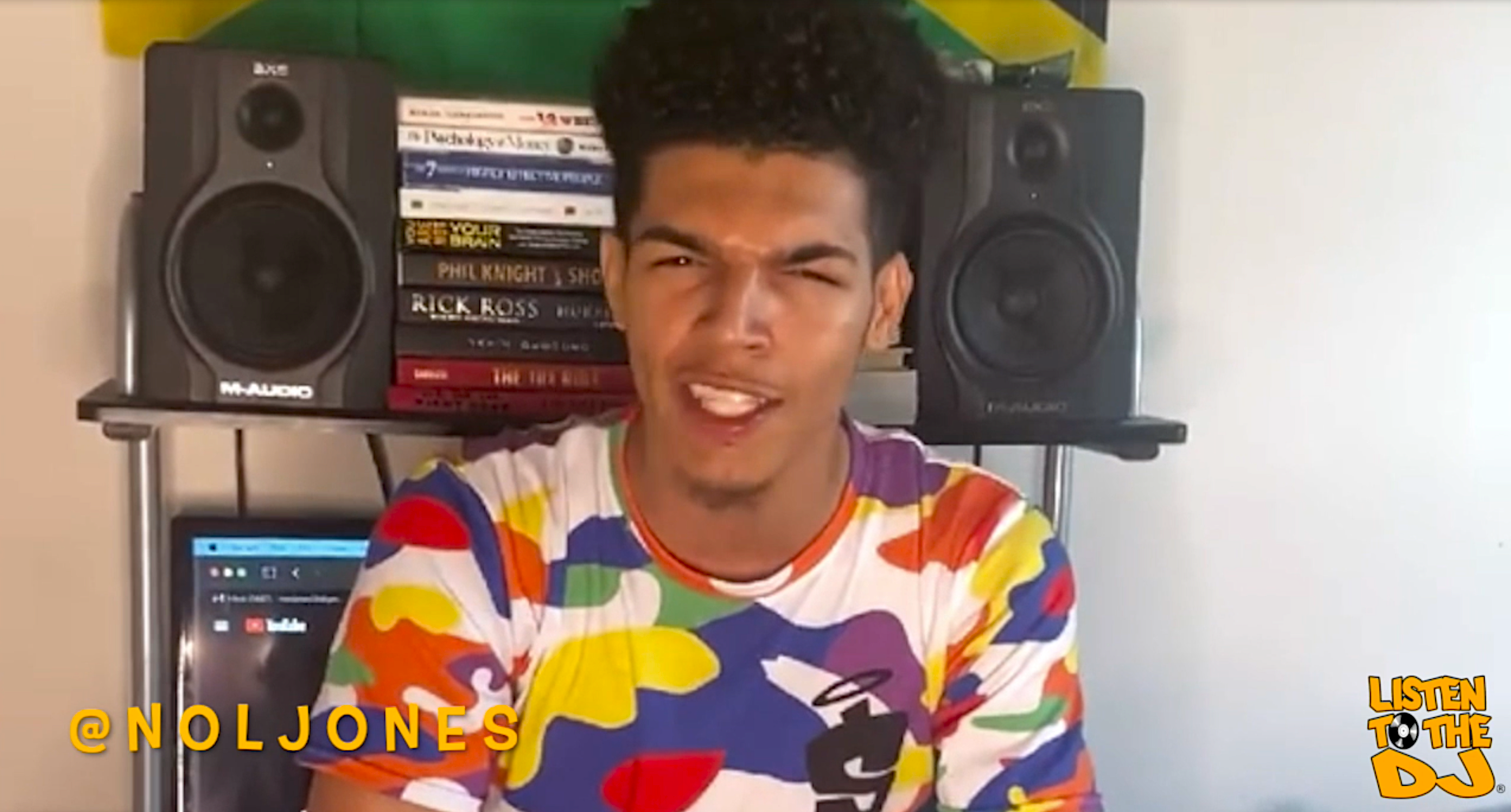 NoL Jones has the Basketball Bars on LOCK! Don't be SHOCKED!
LYRICS:
Had to get this paper, & ball like Bron on the Lakers. Sip this Henny with no chaser, blocking bull wit my eraser badge. Nggas faking, dirty nggas hating, tell em take a bath. They was mad before but now I'm really bouta make em mad!
Facts, I was smoking dope, wit my open notes. Hop up on the booth, feel like I was Bron, going coast to coast. Young Arsonist, put em coffins it's, the nasty ngga, ask these nggas, lounging on some lofty shit.
Nike ima do it, chew it, I'm moving fluid, couldn't stop it, & I'm fly as a rocket. I really flew with it, spaz, see me ball like the cavs.. I really do this shit. Ninja assassin, I'm passing them & they clueless, sht.
It's The passion, see the rhythm & the rapping, go together wit the ball, like the rhythm when I cash in.
get it & I'm taxing, ready for the action. 4th quarter feel like I was Bron, I ain't passing!
Mystere Vision LLC  Artist NoL Jones is an Emerging musician out of central jersey making amazing music that most people don't make anymore. Growing up he was always around music, his father was a rapper/producer very involved in the music industry. His father met his mother with the help of eminem's tour manager (to be) & then noL was born.
He started out making beats with a close friend in 2015, inspired by people such as J Dilla, Madlib & 9th wonder. This eventually led to him writing his first rap. Which then led to him writing a verse every single day.
He focused on production for the whole summer of 2016, making 1,000+ finished hip hop beats with his own energy & inspiration while mastering his signature trap sound. His versatility allows him to bring you back with vivid storytelling & unique wordplay, while his uptempo music is undeniably good compared to mainstream records. The mix of quality instrumentals & supreme lyrics is helping him take New Jersey by storm.
Watch our NoL Jones Interview part 1/3 here
"Listen to the DJ" is a direct command! "Listen to the DJ" is also a mass media platform for Artists, DJ's, Artists, Interviews, News, Reviews, & Playlists.
The DJ is the respected taste maker of the Music Industry & Urban Culture. DJ's are at the helm of the thriving EDM, Hip Hop, Reggae & Pop music genres. According to Hip Hop Music Industry Standards the DJ dictates and delegates what's hot or not.
Recording Artists make records and we break them. Without the DJ's support or stamp of approval the record most likely will not succeed. There are a few key ingredients to successfully breaking a record in our opinion: The DJ, Marketing, Promotional Dollars & Musical Content.
Follow us on our journey while we document our travels filming, interviewing, photographing DJ's, Recording Artists & Listeners across the Globe. We also provide music & product reviews. Don't forget without the DJ, there would be no party or Hip Hop so "Listen to the DJ"!
Follow us on Facebook Twitter Soundcloud Youtube Instagram